Procedures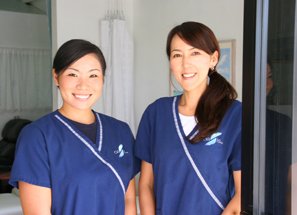 Arrive at Oasis Spa
Please come 5 minutes prior to your reserved time.
Our friendly staff will greet you.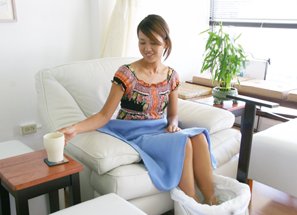 Foot Bath & Herbal Tea
We will warm your foot with a foot bath prior to the massage.Relax to the soothing aroma of the aromatic oil.   Enjoy our daily selection of complimentary herbal tea.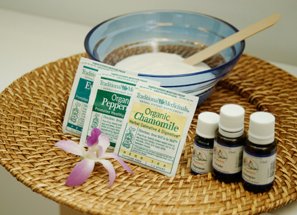 We Use Organic
We use only organic creams for massaging and oils for the footbath.  The herbal tea is organic too.  It's decaf, so you can relax.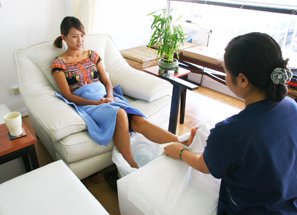 Wipe your foot and ...
At first take your foot out and wipe. One foot is wrapped with a towel in order to keep it warm, while we massage the other foot.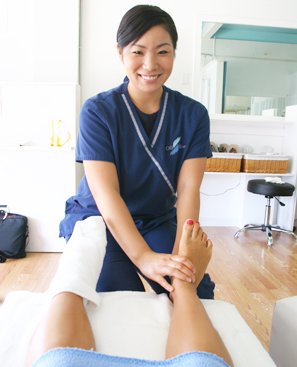 Foot Massage
Chinese Medicine says that energy enters the body from the left side.  The foot massage also begins from the left side. The Oasis Spa massage is based on the Taiwanese style, and is on the strong side.  As toxins built up in your foot is broken up, you will start to feel relaxed.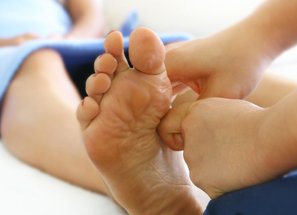 Pain; Indication of a Trouble Spot?
With extensive knowledge on reflexology, we stimulate all 64 pressure points.  There may be spots that are painful...We analyze our customer's health condition by the amount of pain and balance the entire body starting at your feet.

*We can adjust the pressure, so please advise your therapist.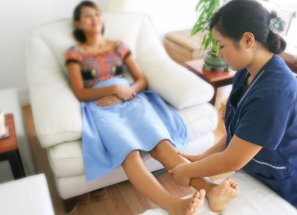 Calf Massage
A calf massage is ideal for releasing the toxins that were broken up. 45 minute and 60 minute sessions include the calf massage. Recommended for after-sports or shopping, to loosen up tired muscles.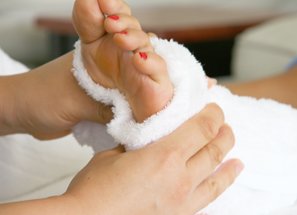 Soothing Hot Towel
We wipe off the cream after the massage with a hot towel. The hot towel is habit-forming as it soothes away the pain from the massage.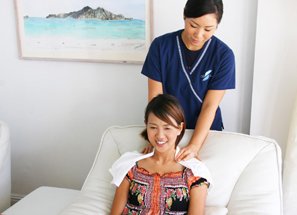 Shoulder Massage
(optional)
You can also add a shoulder or neck massage.Please inquire when making your reservation.