STAFF INTRO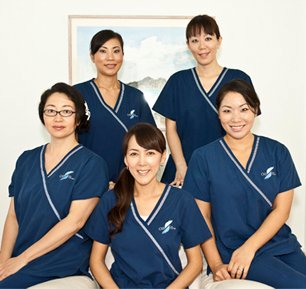 All of our therapists at Oasis Spa, have a massage thrapist license issued by the State of Hawaii.  They not only are skilled  in the various styles of massage such as Shiatsu, Lomilomi, and Swedish massage, but have degrees in physiology and anatomy.
Also, the owner personally trains all the staff man-to-man, to pass on the Oasis Spa technique.  It is a bit rigorous, but it is so that all our customers leave feeling totally satisfied. After finishing their training, the staff have regular follow-ups to keep their skills in top shape.
Oasis Spa gets its power from all our staff's desire to satisfy all our customers, and to have more people experience reflexology. The staff's teamwork is also one of Oasis Spa's charm points.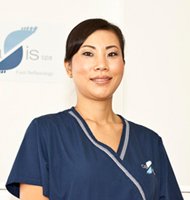 Staff Representative
HIROMI
My introduction to Tomo (Oasis Spa owner) was when I came here as a client for a reflexology session.  
I fell in love with her personality and massage skill, and decided to work here as an Oasis member.
I used to work a glamorous job as a makeup artist but now, through reflexology, I work from the inside out, helping to bring out one's inner beauty.  My wish is that you will experience what I did, and glow with inner beauty and health with a Oasis massage.